Information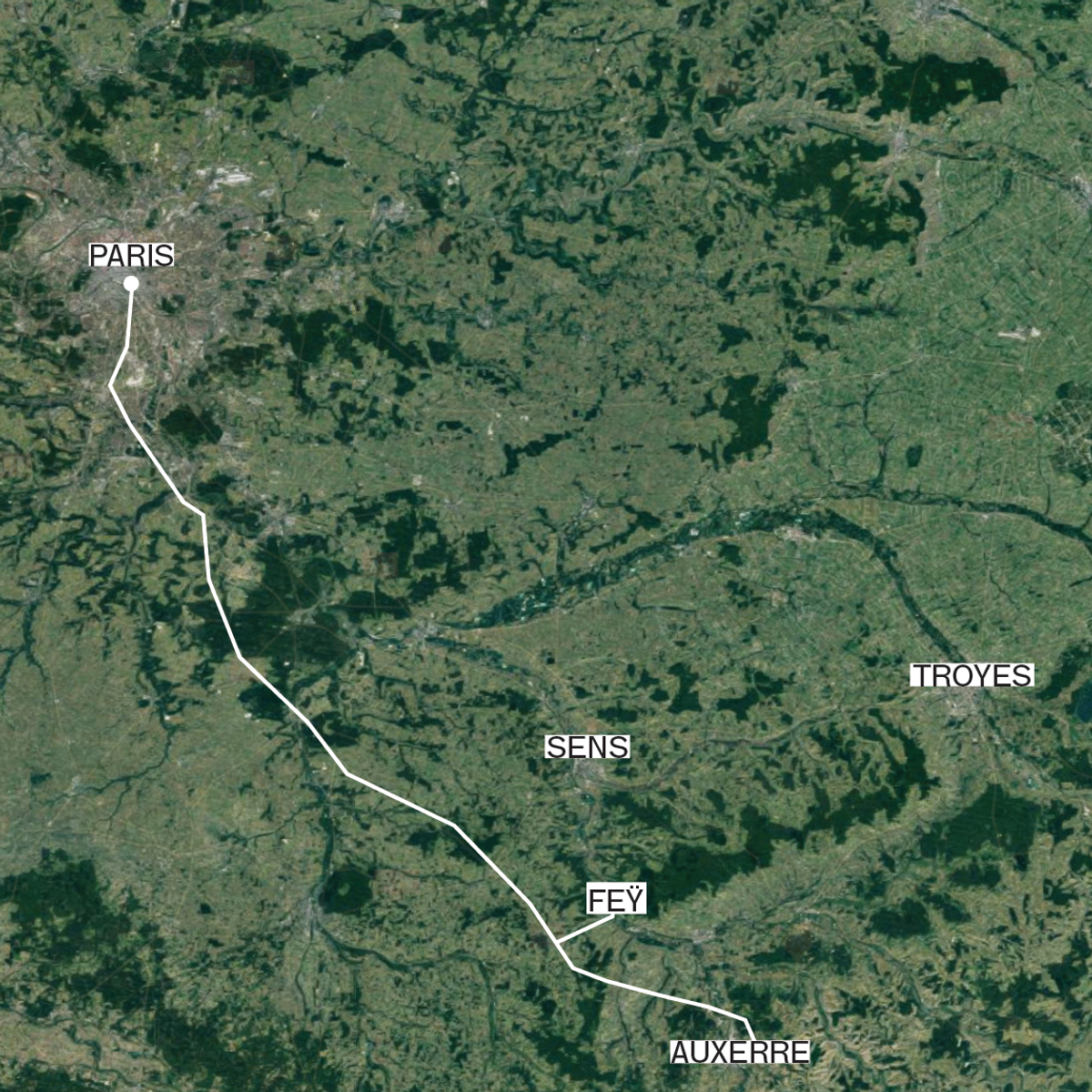 Access
The Château du Feÿ is located an hour and ten minutes from Paris if one departs from the Lyon or Bercy stations (take the TER direct train and alight at the Joigny stop). Shuttles will be available to transport you to the château; the ride is just 10 minutes. Train times are available on www.sncf.com.
A shuttle will leave from Paris (Alésia) on Saturday and Sunday at 10 am. It will bring you directly to the Château du Feÿ and will leave each night at 10 pm. You can purchase your tickets from online. To be modified in accordance with changes
The Château du Feÿ is located 1h30 from Paris and 30 min far from Auxerre by the A6 motorway (exit 18 Joigny then 15km of road direction Joigny then Villecien direction).
Parking will be available at Joigny car park and at the entrance of the Château. For a greener and more practical option, we encourage you to use BlaBlaCar.
Accès
Le Château du Feÿ est situé à 1h10 de Paris des gares de Lyon et de Bercy (train direct TER, arrêt à Joigny). Des navettes attendront à la gare pour vous amener au château (compter 10 minutes de voiture). Les horaires de trains sont accessible sur www.sncf.com
Un bus partira de Paris (Alésia) les samedi et dimanche à 10h du matin. Il vous emmènera directement au Château du Feÿ et en repartira chaque soir à 22h. Attention, le nombre de places est limité !
Le Château du Feÿ est situé à 1h30 de Paris par l'autoroute A6 (sortie 18 Joigny puis 15 km de route en direction de Joigny puis de Villecien). Des places de parking seront disponibles à l'entrée du festival. Pour une option plus verte, nous vous encourageons à utiliser BlaBlaCar !
Where To Sleep?
There are plenty of places to stay around the castle but places are limited so book now on booking.com, airbnb.fr, or gites.fr
If you wish to stay for the whole weekend, you will be able to pitch your own tent nearby. Make sure to bring what you need to keep you warm at night!
Où dormir?
Il y'a de nombreux hébergements aux alentours, Nous vous encourageons à réserver sur booking.com, airbnb.fr et gites.fr.
Cette année, si vous souhaitez rester plus d'un jour au festival, vous pouvez planter votre tente aux alentours. Assurez-vous de prendre de quoi vous couvrir la nuit !